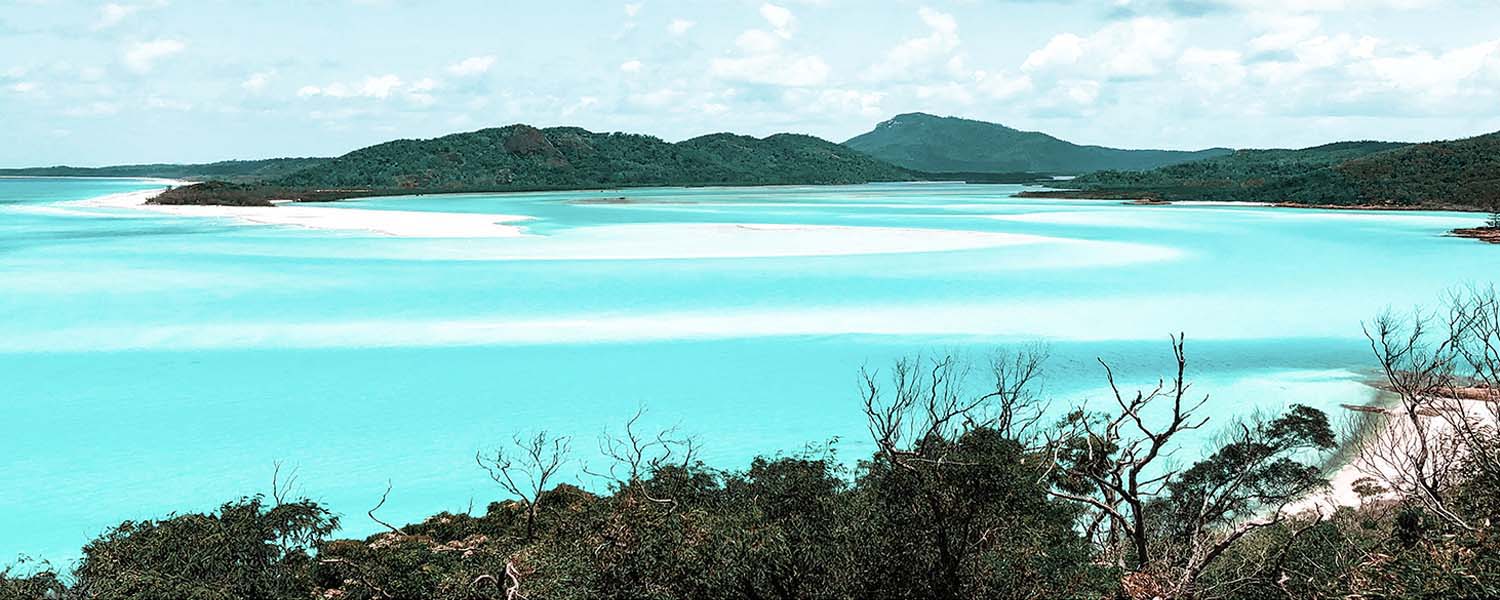 Overview
Australia has been on our bucket list for a very long time. You should at least try to plan 3-4 weeks for a trip to Australia because of the long distances and the size of the country. We travelled with another couple this time and decided to see the east coast of Australia (Melbourne to Carins). The trip was very impressive and we definetely want to come back to Australia to also discover the west coast (and maybe the east coast again 😉 ). Australia is simply fantastic and offers a huge diversity!

Facts:
Time of travel: January and february 2020
Length of stay: 19 days
Transport: rental car and plane
Visa: necessary (free of charge)
Costs: 3,270 € per person (870 € flight / around 1,300 € for stays, rental car, inland flights, island trips / 400 € dive trip Great Barrier Reef / 700 € for others like food, uber, …)
Best time to travel:
It is very hard to define the best time to travel for the east coast from Melbourne to Cairns because you have to pass through different climate zones. Plus, the warmer months are also the months with the most rainfall. But if you ask us we would recommend November for the best travel time on the east coast as there are not so many rain days in the north and even if the summer did not start in the south it is already warm.

Attention!: Starting in October until May there is jelly fish season in the northeastern part of Australia. The stingers are very hard to see but they can even kill you. On our trip we were not allowed to go into the water from Cairns to Whitsunday Island without a so called stinger suit that should protect you from those beasts. If you are booking an island trip with snorkeling make sure that the suits are included.
Preparation & Info
Route
Our trip was very packed as we only had three weeks for the whole east coast trip from Melbourne to Cairns. International flights can be easily booked to Sydney, Melbourne or Brisbane. We flew to Melbourne first and because of our very short timeframe we decided to do three more inland flights.
1: Melbourne & Great Ocean Road
2: Cairns & Great Barrier Reef
3. Townsville & Magnetic Island
4: Airlie Beach & Whitsundays
5: Rainbow Beach & Fraser Island
6: Brisbane, Noosa, Sunshine Coast, Gold Coast & Byron Bay
7: Sydney
Transportation
For short distances we used a rental car. For longer distances we chose inland flights. Because we were travelling with two more person we had to take a bigger car than usual which lead to little higher prices.
Uber & Hop-on-hop-off-bus in Melbourne (2 days)
Rental car form Melbourne Airport (return Melbourne Airport) for Great Ocean Road (53 € for 2 days)
Flight Melbourne to Cairns (MEL – CNS) (142 € per person)
Rental car from Cairns Airport (return Proserpine Airport) for the trip from Cairns via Townsville to Airlie Beach (338 € for 9 days)
Flight Proserpine to Brisbane (PPP – BNE) (73 € per person)
Rental car from Brisbane Airport (return Brisbane Airport) (98 € for 5 days)
Flight Brisbane to Sydney (BNE – SYD) (82 € per person)
Uber & Hop-on-hop-off-bus in Sydney (2 days)
Eat & Sleep
Travelling with another couple we mostly rented 2 room apartments at a price of approximately 75 € per double bed room. Our stays we booked in advance via booking.com.

In the australian citys it is super easy to find a huge amount of streetfood, supermarkets or restaurants. In the smaller towns like Warrnambool or Rainbow Beach you will also find a huge selection of places for food. What you need to consider is that most of the restaurants especially in smaller towns are closed very early (around 8 or 9 p.m.). Prices for food are around European prices.

It is super easy to find drinking water in Australia. On the streets or on hiking treks are many water dispensers installed. Just bring your own bottle and fill it up. Furthermore you can drink the water from the tap in your hotel. So it is not very hard to avoid buying plastic bottles as you can refill your own bottle almost everywhere.
---
Travelogue
Melbourne
We started our trip in Melbourne and stayed there for two days. Melbourne is super easy to epxlore by foot or for longer distances we simply used Uber. Furthermore we bought a 24 hrs valid ticket for a Hop-on-hop-off-bus for 25 € per person. The bus is a good possibilitie to explore all parts of Melbourne and besides to learn something about the history. We liked the city because of the many green parks and the river which is flowing through the city.

Our Must-Sees in Melbourne:
Brunswick Street is located in the district Fitzroy: This street really has some flair. Many nice restaurants, cafés, shops and boutiques.
Fitzroy Gardens: Very nice park
Hosier Lane: Street full of streetart
Yarra Promenade: Around the Yarra River are many greens areas, shops, restaurants and cafés.
Sout Melbourne Market: Cool high quality market with many food-trucks and many food, clothing and decoration shops.
St Kilda: Beautfiul boardwalk. You can go swimming there and with a little bit of luck you will see penguines at the end of the boardwalk in a conservation area 🙂
Hotel-Tip in Melbourne:
City Tempo – Lonsdale Street
Quest Melbourne Airport (close to the airport)

Food-tip in Melbourne:
Smoothme Superfood Bar (Smoothie-bowls)
Pokéd (Poké bowls)
Great Ocean Road
We rented a car for two days to explore the Great Ocean Road. Start of this road is in Torquay (approximately one hour away from Melbourne) and end point is in Warrnambool. We slept one night in Warrnambool to spend two days on the Great Ocean Road. It is also possible to start early in the morning in Melbourne and do the Great Ocean Road within one day. It takes around six hours of driving until the "Bay of Islands". On your way back you can use the highway off the coast that takes three hours of driving to Melbourne.

In the map you will find our recommendations for stops at the Great Ocean Road.
Torquay: Start of the Great Ocean Road
Bell's Beach: Nice view point with a huge beach
Teddy's & Mount Defiance Lookout: Beautiful viewpoint
Kennet River: Go to the camping area. If you are lucky you will find koalas in the trees.
Apollo Bay: Nice beach
Cape Otway: On the way to the lighthouse you can find koalas and kangaroos.
Twelve Apostels/ Loch-Ard-Gorge/ London Bridge/ Bay of Islands: Stunning view points on various limestone rocks. Twelve Apostels were our highlight on the Great Ocean Road 😉
Warrnambool: End of the Great Ocean Road. Logans Beach is a big beach where you can see whales between June and September.
Hotel-Tip in Warrnambool:
Comfort Inn Western (if you are driving until Warrnambool… Stays on the Great Ocean Road are super expensive…)

Breakfast-Tip for starting the Great Ocean Road:
Notorious Espresso in Werribee (Nice breakfast with smoothie bowls and avocado toast. Not far from Melbourne on the way to the Great Ocean Road)
Cairns & Fitzroy Island
Cairns & Surroundings
Cairns is famous for its tropical environment and the jungle right next to the city. It is a busy town with many restaurants, bars and stores. In the surroundings you can find some beaches and waterfalls.

Beaches
Nice beaches can be reached with a rental car within 20-30 minutes. We visited Trinity Beach and Palm Cove Beach (this beach was the better one 😉 )

Kuranda & Barron Falls
At any tourist information in Carins you can book trips to Kuranda and to the Barron Falls. You get the offer to go there by skyrail or a scenic railway which are driving you through the jungle. Those trips are very expensive so we deciced to drive to Kuranda and to the Barron Falls with our rental car. The view point for the falls is absolutely worth a visit and it is marked on Google Maps and Maps.me. So if you want to save money just take your car and drive there on your own 🙂

Hotel-Tip in Cairns:
The Abbott Boutique Hotel (perfectly located and not that expensive)

Food-Tip in Cairns:
Pantry 15 (very good smoothie-bowls)
Phetyai Thai (very good and cheap thai food)
Spicy Bite Indian (very good and cheap indian food)
Fitzroy Island
Fitzroy is a beautiful island that can be reached by ferry from Cairns within 40 minutes. The tickets we booked one day in advance at a tourist information (we got the last empty seats so try to book it a little bit earlier 😉 ). Back and forth cost 50 € per person. Ferry is going at different times but you have to book a fix time for your trip

On Fitzroy you can find several beaches that can be reached by hiking treks through the rain forest. We only did the shortest hike to Nudey Beach.

Attention! The "white sand" that you can see on all pictures of the island is not sand! Those are dead white corals which can be super hard. Nevertheless the beaches and the turquoise water are simply beautiful (even if you cannot go swimming without a stinger suite during jellyfish season).

We did a second hike on that day to the top of the island. The hike up to the hill takes around one hour and the view is absolutely worth it. You can also see the Great Barrier Reef from there.

On this island you also can refill your water bottle for free and there is a restaurant at the harbor. We did it "like the locals" and brought our own food that we bought in the supermarket in Cairns before the trip.
Great Barrier Reef
We booked a two day trip to the Great Barrier Reef. The trip cost 400 € per person inclusive a double bed room, six dives (one during the night!), two snorkel trips, all meals, coffee, tea and water. The trip we did with Reefencounter. which is located in Cairns. All of us are open water divers but they also offer dive trips for beginners. We can highly recommend this company 🙂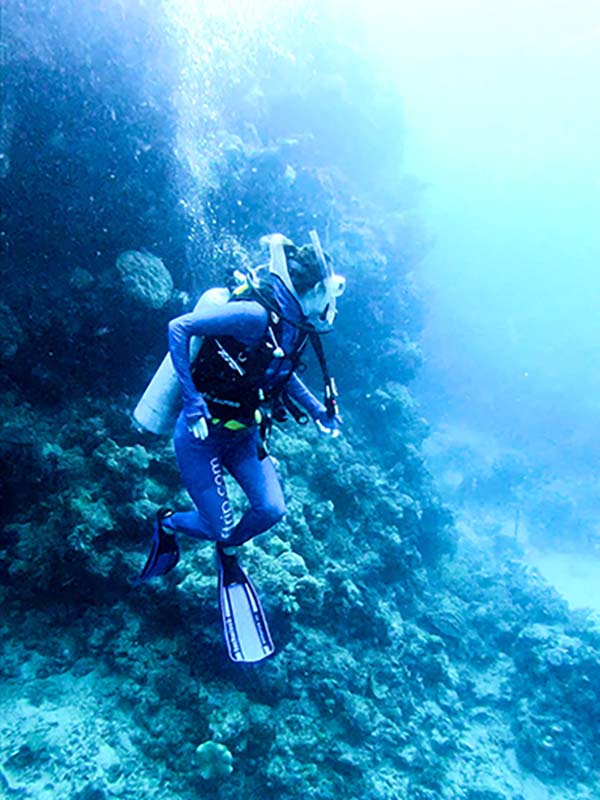 Townsville & Magnetic Island
Townsville & Surroundings
We started in Cairns to drive for four hours to Townsville. Surprisingly to us this city was very nice 🙂 You can also find many nice shops, restaurants and bars.

Must-sees in Townsville are the beach "The Strand" right in front of the main city. It is also worth it to drive up to Castle Hill (who is motivated to can also walk up there). From there you have a perfect view over the city and the coast line.

Hotel-tip in Townsville:
Direct Hotels Dalgety Apartments (nice Apartment – no wifi)

Breakfast-tip in Townsville:
The Beet Bar (super delicious bowls… again 😉 )
Magnetic Island
We visited Maggie Island for a daytrip. Tickets for the ferry we booked in the morning at the harbor. Easiest and cheapest way to explore the island is to take the public bus. Tickets for the bus can be booked with the ferry tickets at the harbor. Ferry back and forth plus the ticket for the bus for the whole day costs 24 € per person. The bus takes you to the major beaches and sights. You can take the ferry back to Townsville whenever you want.

We only did the north-eastern part of the island which we heard would be the nicer part of the island and the easiest to reach.

Our highlights:
Rock Wallabies: You will find free living Wallabies here. Unfortunately they have been fed by many tourists before so they are very tame and you can take cool pictures with them.
Alma Bay: Nice beach, right next to the Rock Wallabies.
The Forts Walk: Nice hiking trek with many koalas in the trees. You have more than one view point on this old military station for the surrounding bays.
Horseshoe Bay: Nice beach, with a bus stop 🙂
Airlie Beach & Whitsundays
Airlie Beach
Starting in Townsville it was a three hours drive to Airlie Beach. This city is famous for being the start point for trips to the Whitsunday Islands but you can easily extend your stay for one or two more days because there are many more things to see. The city itself is very busy. In the evening almost in every restaurant/bar is a party going on and many young people are on the road. The beaches are very nice and you can find many nice shops and boutiques.

Hotel-tip in Airlie Beach:
Begley Views – Boutique Apartment (nice and cheap, but with bad wifi)

Breakfast-tip in Airlie Beach:
Bohemian Raw Cafe (Bowls, Avocado-toasts, and so on…)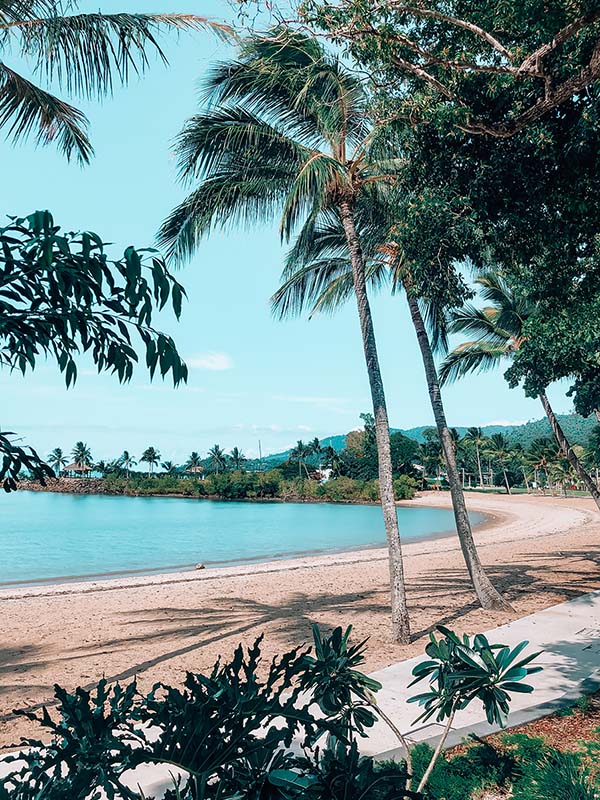 Whitsundays
The Whitsundays have been one of our highlights. We booked a catamaran day trip to visit the Whitsundays (click here). The trip cost 130 € per person (meals and drinks inclusive). Besides the catamaran tour we did a snorkel stop, wandered to the Hill Inlet view point and stayed on the Whitehaven beach. Unfortunately we did only spend two hours at the view point and on the beach. We would have liked to have a little bit more time for this. The view and the beach are simply amazing!
Going to Whitsundays is a MUST!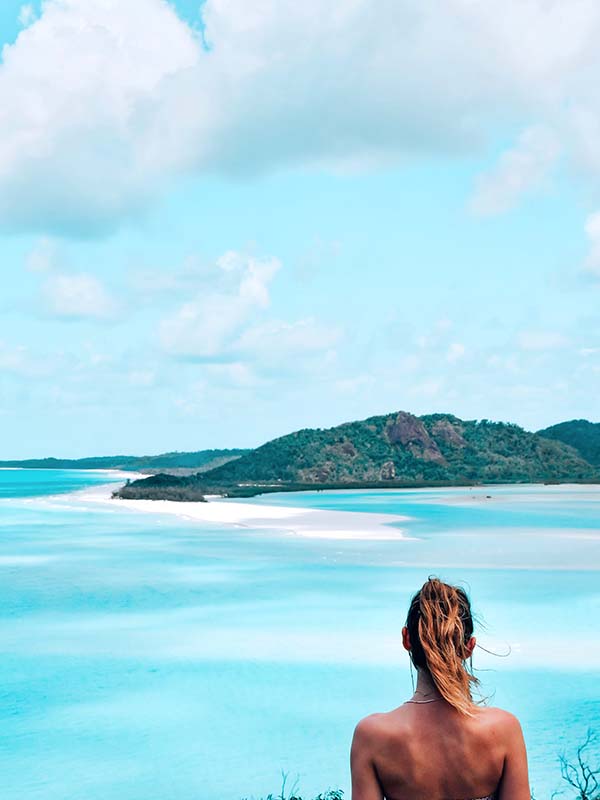 Fraser Island
Starting in Brisbane we drove for 2.5 hrs to Rainbow Beach from where we started on the next morning to Fraser Island. This tour we also booked in advance (click here).
It is also possible to visit Fraser Island from Hervey Bay or Noosa. If you are coming from Brisbane, like we did, we would recommend to book and start the Fraser Island tour from Noosa to save some travelling time.

Our tour cost 149 € per person (meal and drinks inclusive). A bus picked us up and we drove with this bus via ferry (10 mins) on the island. An amazing experience to drive with a bus on the beach….

The beach is the highway on Fraser Island. You have to drive for about one hour along the beach until you will arrive at the only hotel on the island the Eurong Beach Resort. For having breakfast (muffins and coffee) and lunch (buffet) we had to come back to this hotel. The trips to the sights of the island started there. You can refill your bottle there for free as well.
The distances between the single sights unfortunately are very high so you can only spend around 45 minutes at every single sight. The visit of this island was also one of our highlights of the whole trip.

If we have the chance to come back we would rent a 4×4 drive and explore the island on our own. Like this you can easily spend two to three days on this island because there are so many things to see… 🙂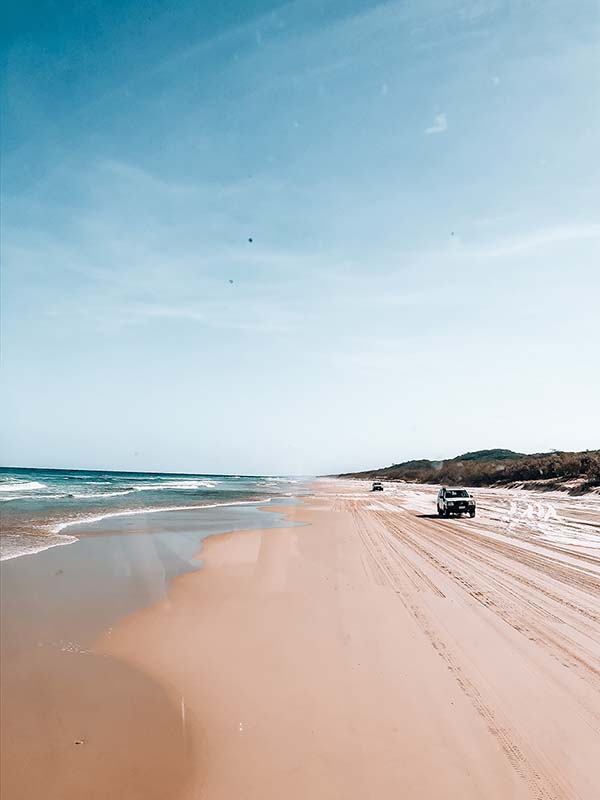 Noosa
Starting in Rainbow Beach we drove around 1.5 hrs to Noosa. There are endless shopping possibilities at Hastings Street along with cafés and restaurants. You can easily park your car at one of the many parking lots there and start the hiking trek Coastal Walk. The trek leads along the coast line where you have an amazing view on bays and beaches. On the other side of the trek is pure jungle. Very nice experience 🙂

Breakfast-tip in Noosa:
Acai Nation (Acai Bowls)
Brisbane
You have to drive for approximately 2 hrs from Noosa to Brisbane via the Sunshine Coast. We stayed two days in Brisbane but did not really explore the city because of our day trip to Byron Bay.

Hotel-tip in Brisbane:
Arise Ivy & Eve Apartments

Food-tip in Brisbane:
Cheeky Poke Bar (Poké bowls)
Byron Bay
Byron Bay is two hours driving away from Brisbane. The city is known for amazing beaches what we definitely can confirm! You should also visit Cape Byron and the lighthouse. You can find many nice shops and restaurants in the town.

On the way back to Brisbane it is worth to visit the Fingal Head Lighthouse with beautiful beaches around. We drove back to Brisbane and also stopped at Surfers Paradise and Gold Coast.

Unfortunately we only had one day to explore this route. If you have more time then use it for the mentioned places. The area is so nice and you can spend one or more day at the many beaches.

Food-tip in Byron Bay:
Finn Poke (Poké bowls)
Bayleaf Cafe (breakfast)
Sydney
We spent 2.5 days in Sydney. Sydney is simply beautiful. Unfortunately we were not lucky with the weather so we could not explore the whole city. Without rain the city is super easy to explore on foot or with public transportation. We also bought a 24 hrs ticket for the Hop-on-hop-off bus which is taking you to all the important sights. The ticket cost 37 € per person.

Our must-sees in Sydney:
Bondi-Beach: Very nice city beach for sunbathing and swimming
Bondi to Bronte Coastal Walk: You can start a walk from Bondi Beach along the coast line where you will pass many nice beaches.
Opera House: The absolute Sydney highlight. Around the harbor area you will get so many nice views of this stunning building.
Harbour Bridge: One of the best views on the harbor and the Opera House.
Darling Habour: Nice area to stroll around with many shopping possibilities.
Hotel-tip in Melbourne:
Meriton Suites Sussex Street

Food-tip in Sydney:
Cali Press (Smoothie-bowls at Bondi Beach)
Bare Naked Bowls (Smoothie-bowls)
Basket Brothers (Breakfast)
Yok Yor (very good and cheap Thai)
Masala Bowl (Indian)